Seismic and Soft Story Retrofit
More and more cities across the state are adopting ordinances to mandate seismic retrofits of earthquake vulnerable structures in an effort to minimize the dangers of building collapse in the event of an earthquake. 
Many apartment and office buildings throughout California have been constructed with open carports below habitable upper floor levels.  There are conservatively hundreds of these structures in Santa Barbara County alone. They are referred to as soft-story buildings and are particularly vulnerable to collapse in the event of an earthquake.  During the Northridge Earthquake of 1994, the building failure of the Northridge Meadows Apartments provided clear evidence of the life threatening danger that results from this type of construction.  The loss of life that occurred from that soft-story building collapse sparked building and safety officials across the state to begin the process of retrofit requirements..
Doyle-Morgan Structural Engineering offers a wide range of seismic retrofit services including Soft Story Retrofit design, Seismic Retrofit Design, and Earthquake Retrofit design.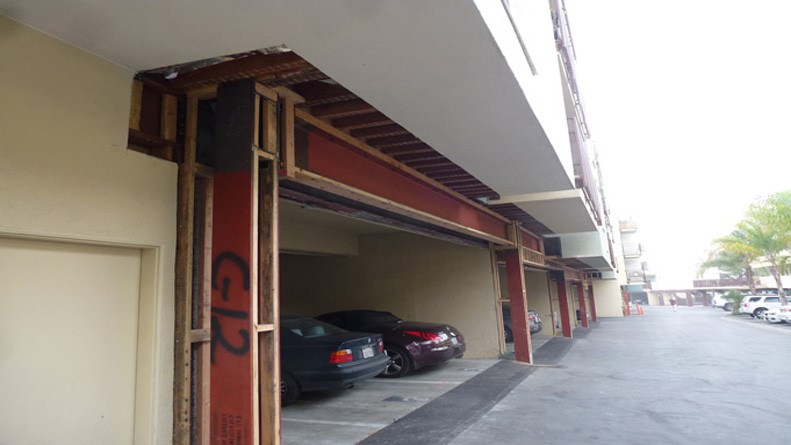 "As an apartment building owner, I consulted with DMSE about the safety and stability of an apartment complex. DMSE provided an engineering solution to reduce my building's vulnerability to collapsing in the event of an earthquake. The design upgrade not only gave me peace of mind for the safety of my building's inhabitants, but it provided lateral stability which brought the building up to code, in turn meeting earthquake insurance requirements."